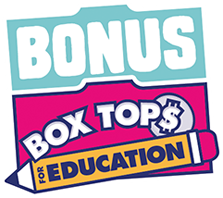 Box Tops for Education has introduced a new way to earn MORE BoxTops for the BTPTA!
The new Box Top app is a FREE and easy way to turn the products you buy everyday into cash for the school. Simply download the app, browse and select the current offers, and scan your receipt from ANY store!  Your offers will then automatically be credited to the school account.   The best part- those same products have box tops on the packaging, they count too!  Just clip and send in via backpack mail.
Last year the BTPTA earned more than $1600 from the BoxTop program-AMAZING!!!  This year our goal is $2000! We appreciate your help and support as we work towards our highest goal yet!
HOW IT WORKS:
Browse and select offers within the App; then purchase those participating products at any store.
Upload your receipt using the App.
We'll confirm your purchase via e-mail and credit your school's account for any offers you selected and qualified for.
For more information, check out the BoxTops4Education website.